Roadmap and price
v1. ✔
Home/Mentions time line
User profile
Post Tweet
*Image is up to 1 sheets attached.
Search tweets
Multiple Twitter account
v2. ✔
View tweet, follow, followers
Follow/Unfollow
Block/Mute the user
Lists
Edit my profile
v3. ✔
40%OFF
Post a plurality of images
Conversation
Filtering of Tweets
*Text, User, Client, Regular expression
Suggestions of hashtags and mentions
Favorites list
v4.
Advanced Search Tweets
Direct messages
Next plan
Cooperation with other services(Evernote, Read It Later, Instapaper, etc)
Strengthening of the browser
News
Analytics
Landscape screen
Support iPad
iCloud sync
In-App Purchases
Notifications
We're applying to Twitter company now. It is the highest priority task. Twitter Inc has put a limit on the number of users that may use. Therefore, it is expected to be paid.
Aplos is
Aplos is a Twitter client designed for ease of use. It also incorporates advanced features such as streaming of multiple accounts simultaneously and opening links in the In-app tab web browser.
Published media
Streaming
When you view your home timeline, new tweets are displayed promptly through streaming support.
Stream multiple accounts simultaneously
Have you ever felt that switching between multiple accounts is a hassle? With Aplos, you can display all of them together in a single timeline, letting you favorite and retweet smoothly.
Tab web browser
In-app tab web browser with tweet.
Change design colors
Aplos offers many design colors, with both bright and dark background colors, so there is sure to be a color scheme you'll like.
Continuous development
It is the Aplos development team's policy to incorporate feedback and development requests from users into the app pro-actively. If there's something you're not quite satisfied with functionally, or have an idea on how to improve the app, please get in touch with the development team.
Contacting the development team
If you have any requests or feedback about the app, or any information about problems or bugs, please contact us through the message form in the app, or via the email address below. aplos@picospec.co.jp We will continue making improvements to make a better app, so please feel free to get in touch.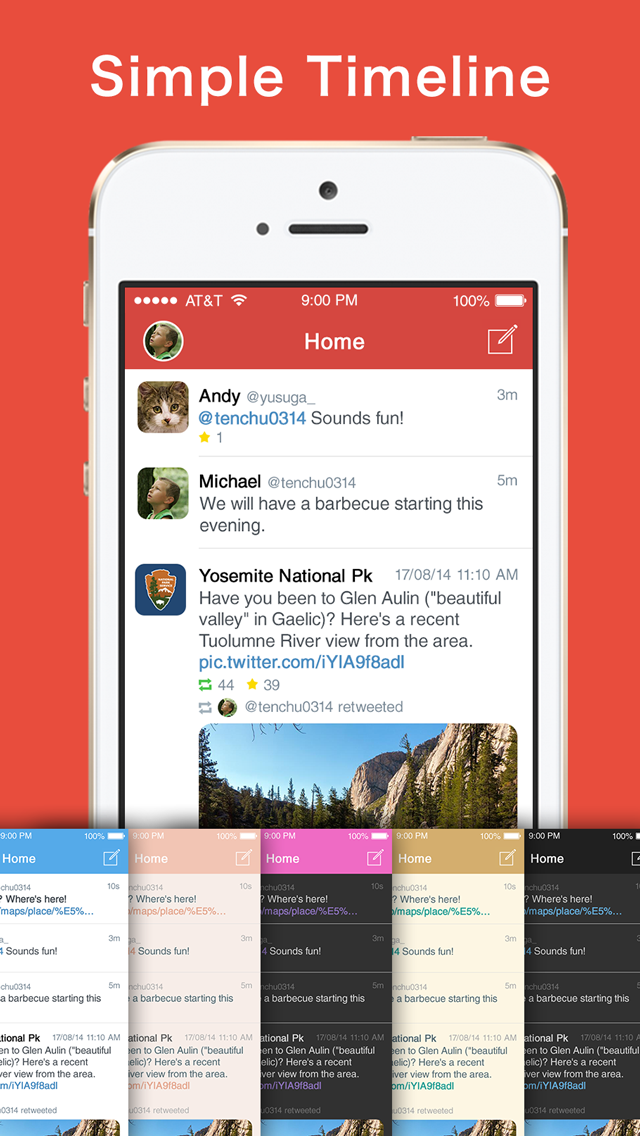 Simple Timeline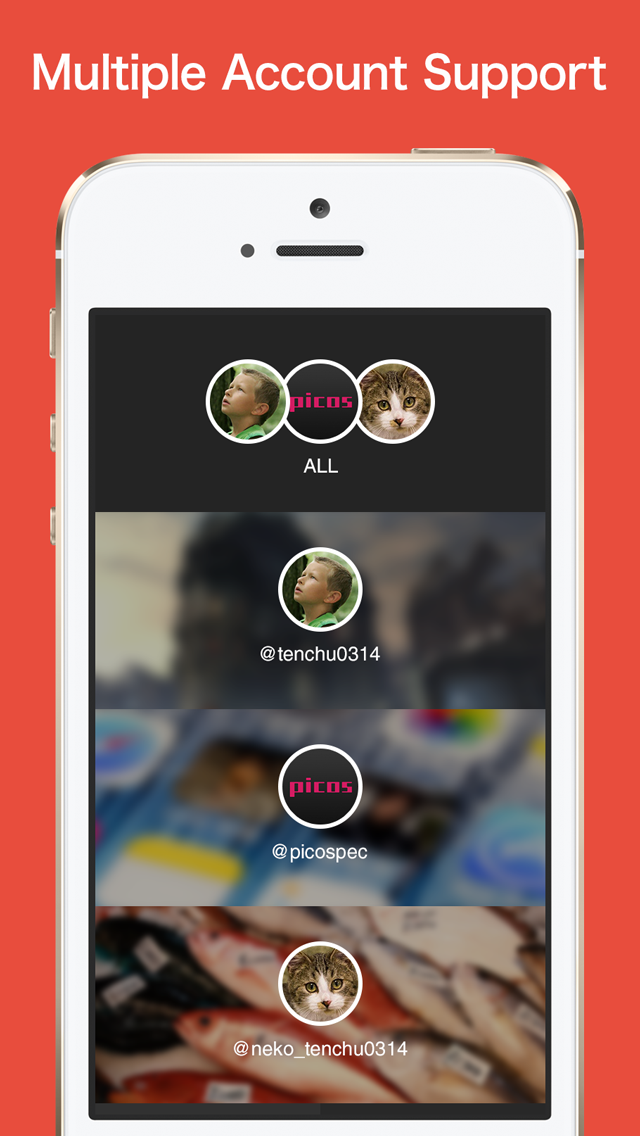 Multiple Account Support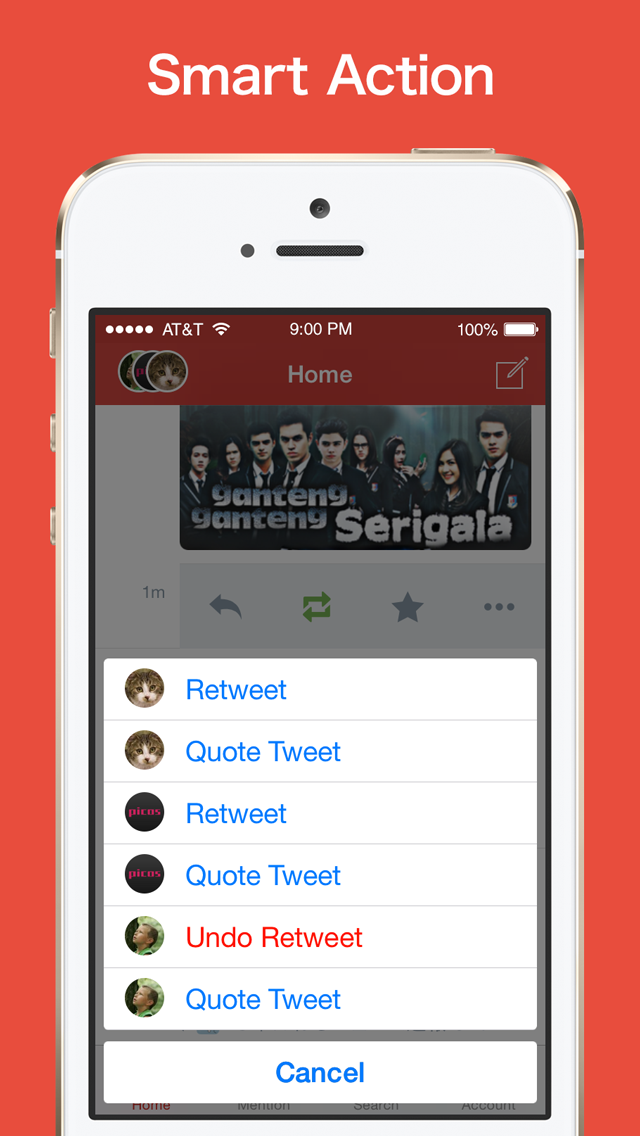 Smart Action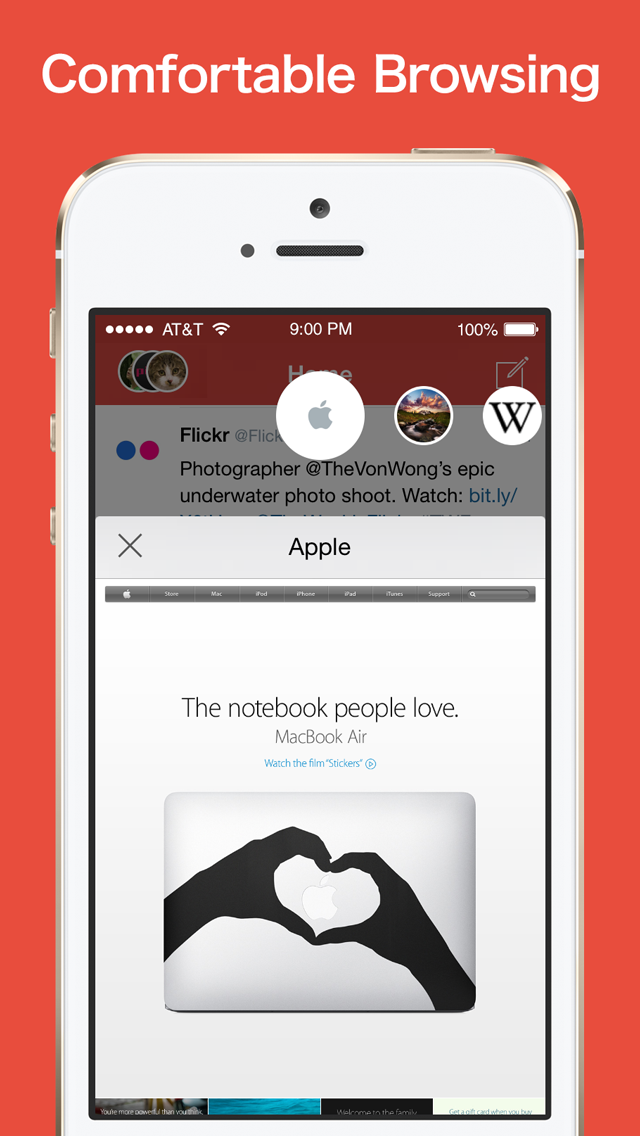 Comfortable Browsing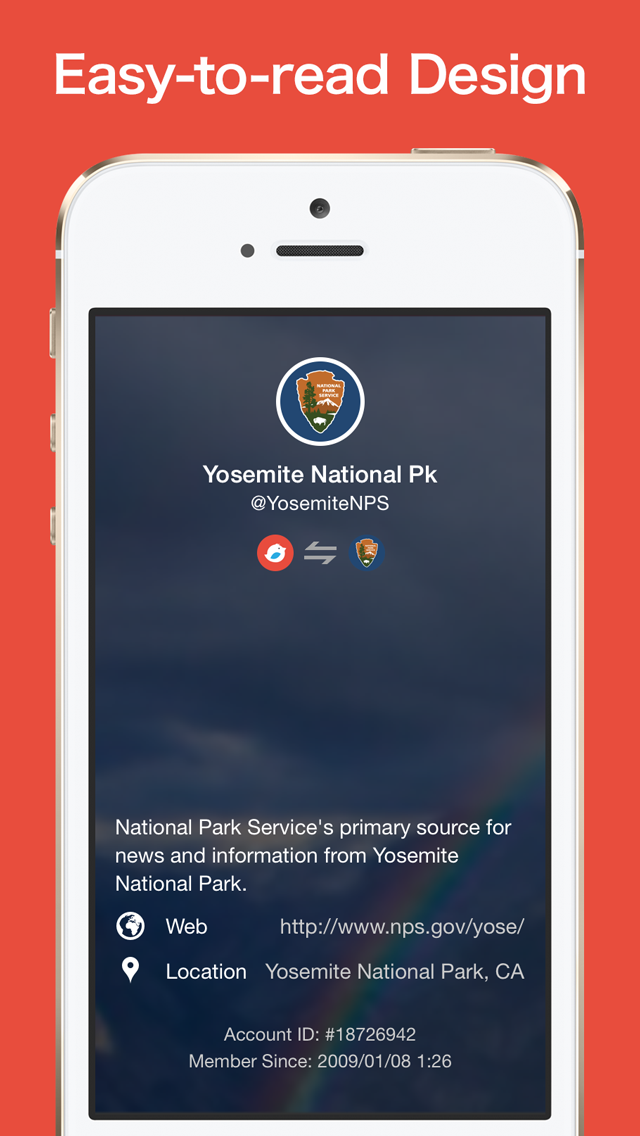 Easy-to-read Design
Function
View of home timeline and Mentions
Browsing user's profile
Post Tweets

The image can be attached to a piece.

Search
Multiple Accounts
Additional function planned
Follow, Unfollow
View of favorites and retweets and tweets user
View of favorites and retweets and Tweets and profile of their own
Notification

Pending to Twitter, Inc.

DM
List
Mute Tweets

Character, client, regular expression.

Mute and block the user
Activities

Reaction follow, followers.

Analytics

Increase or decrease follow, followers.

Additional functions of Posts

Simultaneous posting multiple images, in multiple accounts.

Enhanced of Search
Enhanced of the built-in browser

Delete intermediate page, collectively viewing the page, and sends it to the other services such as Evernote.

Customize the layout of the Timeline
News

Summary It has become a hot topic follow, followers.